Everardo came to Chicago-Kent with a background in engineering, drawn by the strong reputation of our IP and legal writing programs. He took advantage of the flexibility of programs like 1L Your Way and the evening division to find more professional opportunities as a student. Beyond the classroom, his experiences with local bar associations and student organizations helped him build relationships both as a mentor and mentee in the legal field.
Student Profile
Class year: 2019
Division: Full-time Day
Hometown: Kennett Square, PA
Academic Background: B.S. in petroleum engineering from Penn State University
What drew you to the legal profession & law school?
While working as an engineer in the energy industry, I noticed how law touched every facet of the business. Every step—from leasing contracts for mineral exploration to patenting and licensing new technology—requires trusted legal counsel.
I also realized that going to law school is not just about pursuing a stable professional career. Rather, law school would be about being able to use the real-world experience I had already gained in industry to solve complex legal problems in a global marketplace.
In pursuing a law degree, I wanted to learn about the intersection of law, business, project management, and technology so I could help clients achieve their goals.
https://www.instagram.com/p/BWqIWw2jaBu/
What stood out about Chicago-Kent?
Chicago-Kent stood out to me right away for several reasons. First, its Intellectual Property Program can stand toe-to-toe with any of the top schools in the nation. The program has been consistently ranked among the top IP programs for good reason. Beyond just the number and variety of IP courses available, each of the IP faculty members has incredible credentials and real-world-practice experience.
Second, the legal writing program at Chicago-Kent could teach me how to write. Period. Coming in as an engineer, the idea of writing was daunting. From what I heard from then-current students, though, it turns out legal writing is very formulaic. So with the help of the faculty, I would be able to break my writing down and rebuild it from scratch. Spoiler — it worked!
Third, Chicago-Kent's location is ideal. Chicago-Kent graduates have work experience at graduation. That experience sets those graduates apart. Those opportunities—whether law clerk positions or legal externships—are often a short walk away from the school. Being in the heart of a major metropolitan area opens up convenient networking opportunities with the various bar associations in the city to get that increasingly important work experience.
https://www.instagram.com/p/BVDvxYgjaUJ/
At Chicago-Kent
Shook, Hardy & Bacon LLP – Summer Associate
Seyfarth Shaw LLP – Legal Extern
Hinshaw & Culbertson LLP – Legal Extern
BARBRI – Student Representative
Do you have a favorite professor or class that has confirmed or changed your goals in coming to Chicago-Kent? If so, how?
I really enjoyed Professor Reilly's patent law course. It was the very first IP course that I took as part of the unique 1L Your Way program that Chicago-Kent offers.  I came into law school with an interest in patent law, but I really was not sure what that area of the law was all about. The class was tough. At the same time, it was one of the classes that I looked forward to most! This introductory course gave me an understanding of the whole patent process from soup to nuts. I learned the patent law basics, but I also learned that patent law was definitely for me.
Are you focusing your studies on a particular area of law or pursuing a certificate? If so, what?
Yes. I am really passionate about patent law, but also for other areas of intellectual property. Chicago-Kent's Intellectual Property Certificate Program allowed me to learn not only about patents, but  also about copyright and trademark law. I was also able to apply the knowledge I learned in the classroom during a capstone experience.
https://www.instagram.com/p/BShF_8yjzm3/
What programs or opportunities have surprised you at Chicago-Kent?
I was surprised at the number of evening class options available. Having the flexibility to take an evening course or two as a day division student allowed me to take on a part-time law clerk position at a local firm during the day.
Student Leadership
What made you want to get involved in these roles?
Classroom learning is only part of the law school experience. Becoming involved in the journals broadened my knowledge on my practice areas of interest. Becoming involved in other student organizations expanded my network of like-minded students and practicing attorneys.
Becoming involved at the Self-Help Web Desk my 1L year allowed me to give back to the community. It was involvement like this—outside the walls of our doctrinal classes—that made my law school experience truly memorable.
What contribution do you hope to make as a student leader?
I want to help others succeed. My proudest contributions to the Chicago-Kent community have been through formal or informal mentoring relationships. In that role, I have sought to encourage those students to challenge themselves and to think outside the box to reach their personal goals.
It is truly rewarding not to be in the spotlight, but to let others shine when they grow as student leaders or help them land that dream summer associate position.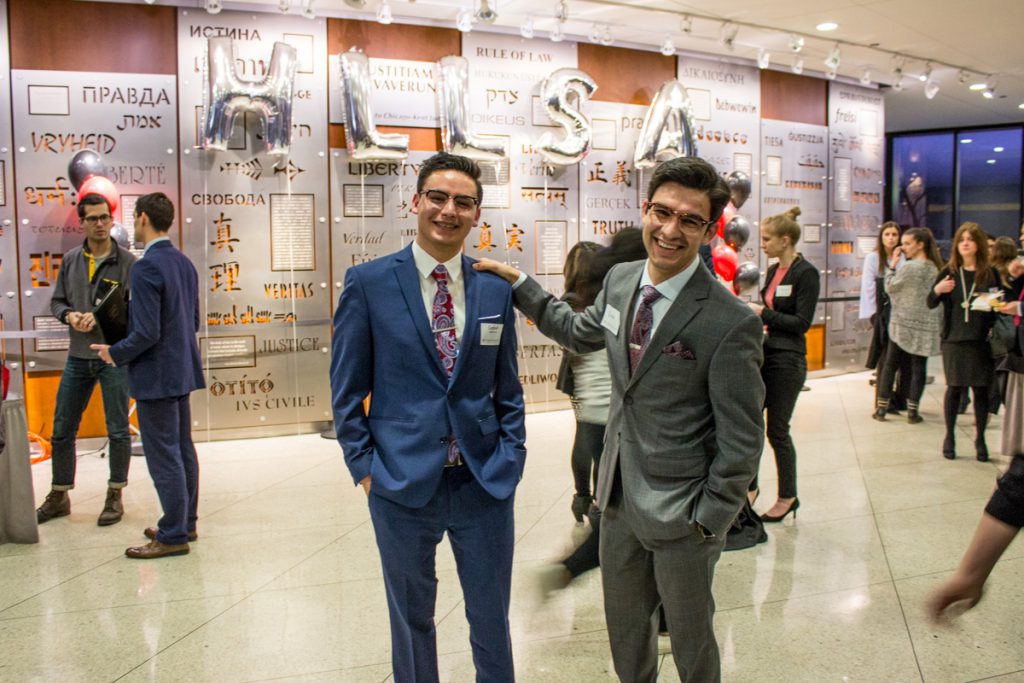 Beyond Law School
What do you do to relax outside of school?
When I am not in class or at a networking event, you can find me on the lakefront trail running or riding my road bike. I also enjoy painting and watching movies.
https://www.instagram.com/p/BS9_NkcDeDD/
What neighborhood do you live in? What do you like about it?
I live near the Fulton Market neighborhood. I like that there are several good coffee shops nearby for weekend studying, but it's relatively close to school, so my commute is pretty short.
What is your favorite way to enjoy Chicago?
I love exploring the neighborhoods of Chicago. I like scouting for my new favorite hole-in-the-wall taco place or coffee shop. During the warmer months, you have to take advantage of all of the street festivals the city offers. I also have a running list of all of the breweries I need to visit.