This week Chicago-Kent faculty, students and staff observed Constitution Day 2017 with a panel discussion featuring Dean Harold Krent and Professors Sheldon Nahmod, Mark Rosen and Carolyn Shapiro. Professor Christopher Schmidt moderated the panel discussion and open Q&A following their presentations.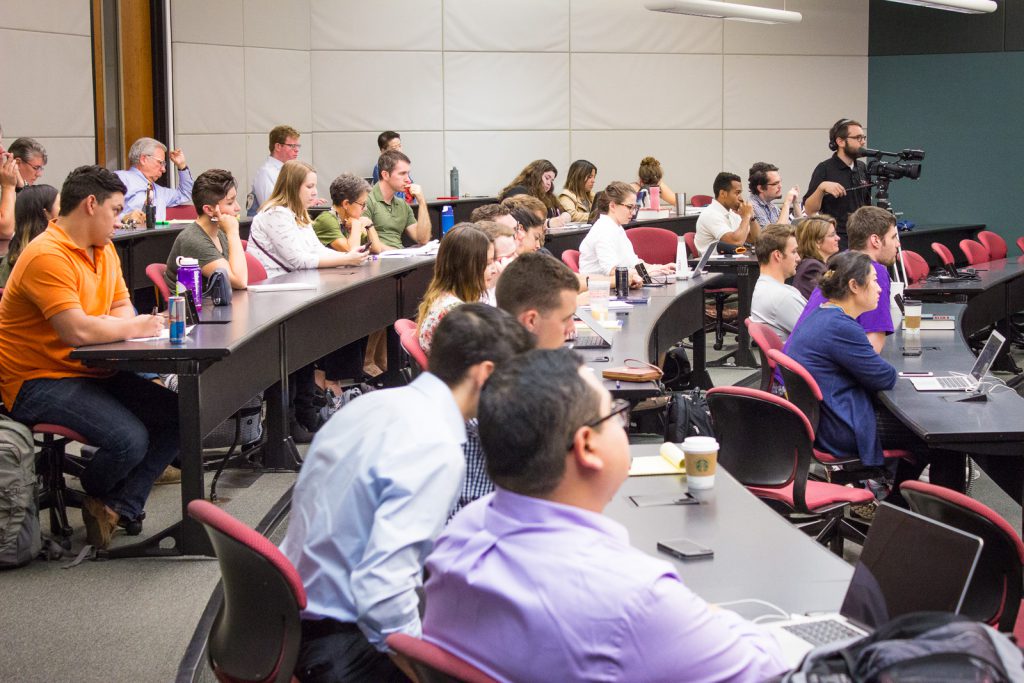 This panel represented the range of constitutional experts at Chicago-Kent. Each faculty member was asked by the moderator to emphasize issues they saw as the most relevant, important, or pressing issues related to the Constitution and the Trump presidency so far.
The full event was video recorded – you can watch it in our YouTube playlist or find the individual videos with summaries and questions below.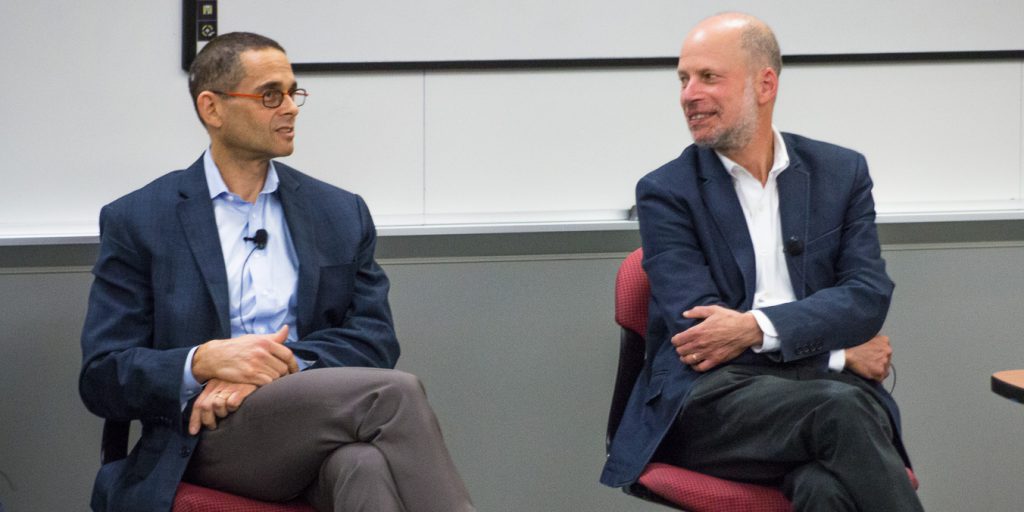 This event was sponsored by the Institute on the Supreme Court of the United States and the Chicago-Kent student chapters of the ACSLP, ACLU, and Federalist Society.
Dean Harold Krent
Dean Krent chose to focus on what he saw as significant legal losses the White House has experienced so far, from the travel ban to defunding sanctuary cities to delays in EPA enforcement.
He emphasized his worry that these losses may lead to a "seepage" effect if every presidential action is questioned in court. He believes some presidential decisions should not be questioned in court.
The presidential powers he looked at included the pardon of Joe Arpaio, the firing of James Comey, and the potential push-back to the president vetoing or signing specific bills. He also considered how each of these powers could be abused and the way they are designed to work as checks and balances.
Professor Mark Rosen
Professor Rosen looked at two constitutional issues: the electoral college and the nature of the "take care" clause in the presidential powers.
He finds it very problematic that the electoral college, an institution designed to serve as a check on excesses of popular expression no longer served that function and instead distorted the popular vote.
What does the president do to execute the law? Many Americans don't have a strong understanding of this role. Professor Rosen looked at the issues of underenforcement and overenforcement, taking DACA as a key example with current political controversies.
Professor Sheldon Nahmod
Professor Nahmod chose to focus on the recently controversial issue of monuments, considering their legal status as government speech.
He also pointed to the different options available in any political decision to make changes to existing monuments, from changing the context to offering counter monuments or moving them, noting that this is a very fraught issue and needs to be handled carefully.
Professor Carolyn Shapiro
Professor Shapiro focused her discussion on the impact of changing legal norms in response to many problematic actions could probably not be challenged in court.
With the recent example of an ESPN host who criticized the president, she didn't like the prospect of government officials speaking out against citizens who disagree with them to threaten their careers.
For the travel ban, she was concerned that the lack of deliberation in its implementation undermines faith in the government due to lack of organization and clear policy.
Another skewed response that concerns her is the increased leaking from security agencies, including full conversations with foreign leaders. Courts have also been more aggressive in checking presidential powers, but she worries this might lead to an escalated response with the president ignoring court orders or other unanticipated reactions.
Moderator's Questions:
Professor Schmidt began the next portion of the event by responding to themes he heard from all the panelist's comments:
With the Constitution under threat, the courts aren't going to save us. How do we protect constitutional norms, what are alternative remedies?
What lasting changes or impacts do you think this administration will have?
Find the answers to his questions in this video:
Open Q&A:
Professor Schmidt then opened up the panel to audience questions, primarily from Chicago-Kent students, for the remainder of the event. Here is what they asked: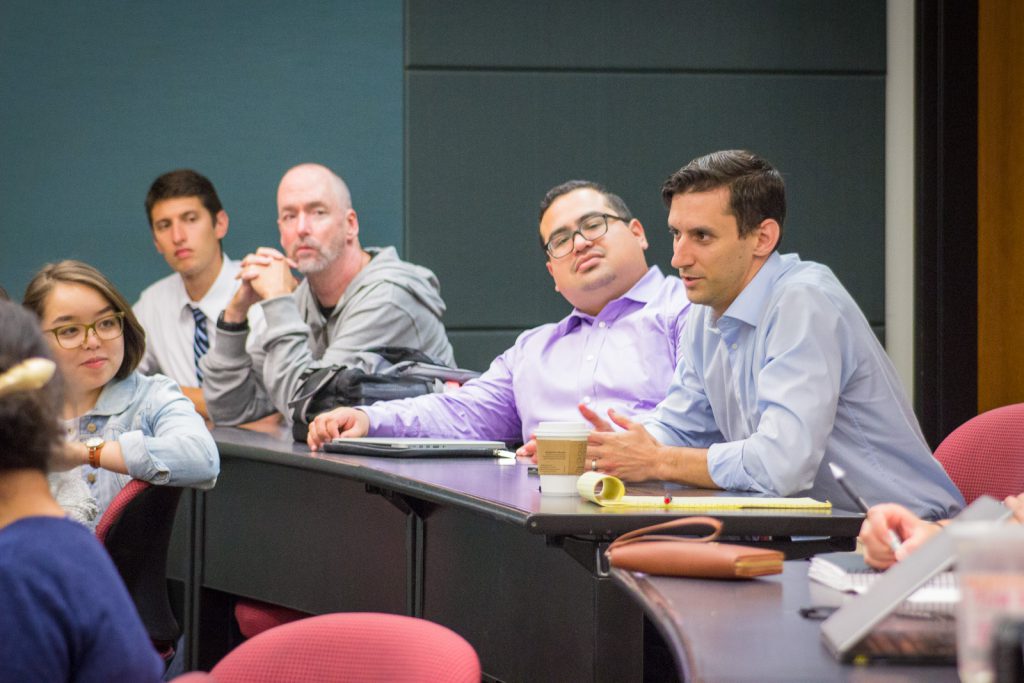 What would the implications be with a new Constitutional Convention?
If you could name an issue to change at a Constitutional Convention, what would it be?
Is there a "canary in the coalmine" important issue that you're watching?
What is the role of law school faculty and law students in the face of these constitutional questions?
What role does Congress play in educating an Executive Branch that has very little political experience?
Should there be educational requirements or a general understanding of the law for politicians?
Is there a way for the president to undo judicial decisions?
How can law students and new lawyers best contribute to civic engagement and public  service?
Are there consequences for the President's use of Twitter? Is it different than other forms of communication?
Find the panel's answers to those questions in the video:
Photos from the Event: