When Tobias Rodriguez enrolled at Chicago-Kent, he knew he wanted to address the access to justice gap. In this profile, he shares how our labor and employment law and public interest law programs have helped him find his path and how he's been able to contribute to our community as a student leader.
Student Profile
Class year: 2019
Division: Full-time day
Hometown: San Antonio, Texas, by way of Brooklyn, New York
Academic Background: B.A. in Psychology, Gender and Sexuality, Princeton University
Social media:  LinkedIn
What drew you to the legal profession?
I wanted to help people from vulnerable and oppressed communities. I knew the organizations I worked for were doing good work, but I didn't feel like my roles were contributing in ways that felt meaningful to me.
I wanted to be able to engage one-on-one with people who needed, but may not be able to afford, legal services. In that sense, I also wanted to narrow the access to justice gap individually, and hopefully eventually narrow it on a larger scale as well.
Previous Experience
City of New York, Deputy Digital Director
The Trevor Project, Digital Marketing Specialist
Planned Parenthood Federation of America, Social Media Specialist
Princeton University, Marketing Assistant
At Chicago-Kent
Do you have a favorite professor or class that has confirmed or changed your goals in coming to Chicago-Kent? 
I have particularly appreciated professors who have confirmed for me that there is a path to public interest and that social justice is an important part of not only law school but the legal profession as well.
Professor Kimberly Bailey made me think critically about criminal law and (in)justice, and Professor César Rosado Marzán taught me a new perspective on labor law in both the US and Latin America.
Are you focusing your studies on a particular area of law or pursuing a certificate?
I am getting two certificates: Labor and Employment Law, and Public Interest Law. I became interested in labor and employment after my 1L Contracts course with Professor Rosado, and Chicago-Kent offers a lot of labor and employment courses that I find useful even as a former and future employee in the workplace.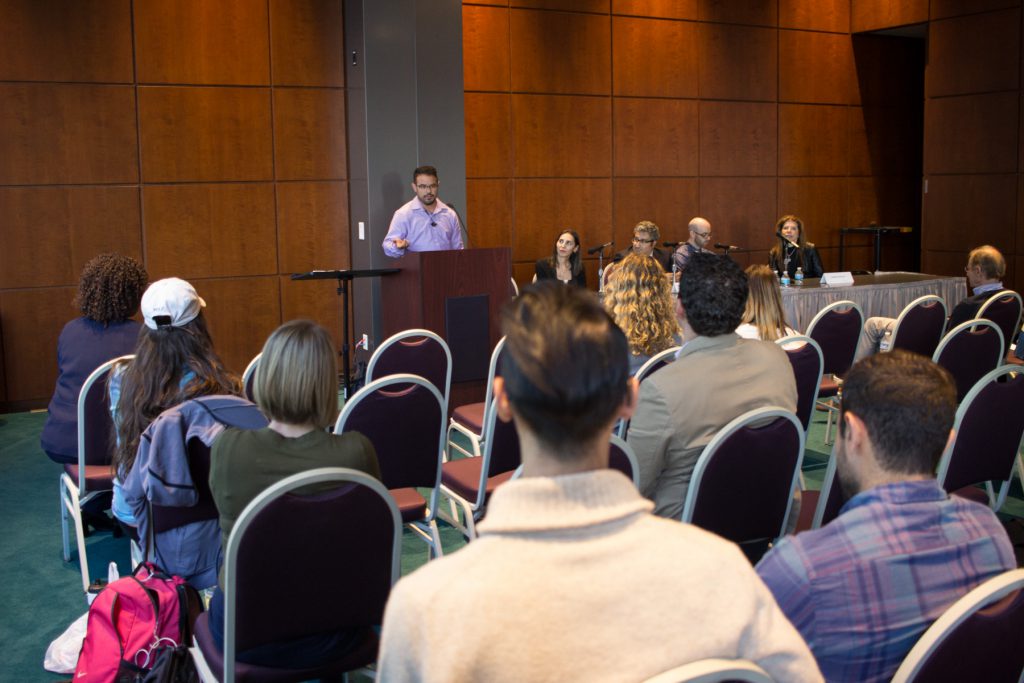 I have been connected with the public interest program at Chicago-Kent since my 1L fall when I started volunteering at the Self-Help Web Center, and I wanted to pursue the certificate to take full advantage of the program and its resources.
professional experiences at Chicago-Kent
Cook County Public Defender, Felony Division Legal Intern
U.S. Department of Labor, Legal Extern

Chicago House and Social Service Agency, Legal Intern

Labor Division of City of Chicago Law Department, Legal Intern

Honorable Judge Thomas Kelley, Circuit Court of Cook County, Judicial Extern

Beerman LLP, Family Law Clerk

Cabrini Green Legal Aid, Family Law Legal Intern
What programs or opportunities have surprised you at Chicago-Kent?
I learned about the Self-Help Web Center, Chicago-Kent's student-run, pro se help desk at the main courthouse (the Daley Center), during my 1L orientation. It was a unique way to start helping people immediately, and I have been volunteering ever since.
My 1L spring I became a shift manager, then later became a co-supervising manager, so now I co-manage the entire desk with my 2L co-manager and our faculty advisor, Alex Rabanal. It has been an incredible opportunity to provide people with a critically helpful service, and it is a woefully under acknowledged service that Chicago-Kent provides to the public (and something that no other law school in Chicago has).
Immensely proud of our students at the @ChicagoKentLaw Self-Help Web Center. Here are just a few who made ornaments with stories of their rewarding work helping self-represented litigants @ the Daley Center. Stop by the Holiday Fair tomorrow to see the tree! ????: @EBarney pic.twitter.com/jubKEG43Fj

— Alex Rabanal (@afrabanal) December 5, 2018
Student leadership
What made you want to get involved in these roles?
As a bisexual Latino man, and because of my previous LGBTQ experience at Princeton and professionally, I knew I wanted to continue to be involved in that community and help to make institutional change.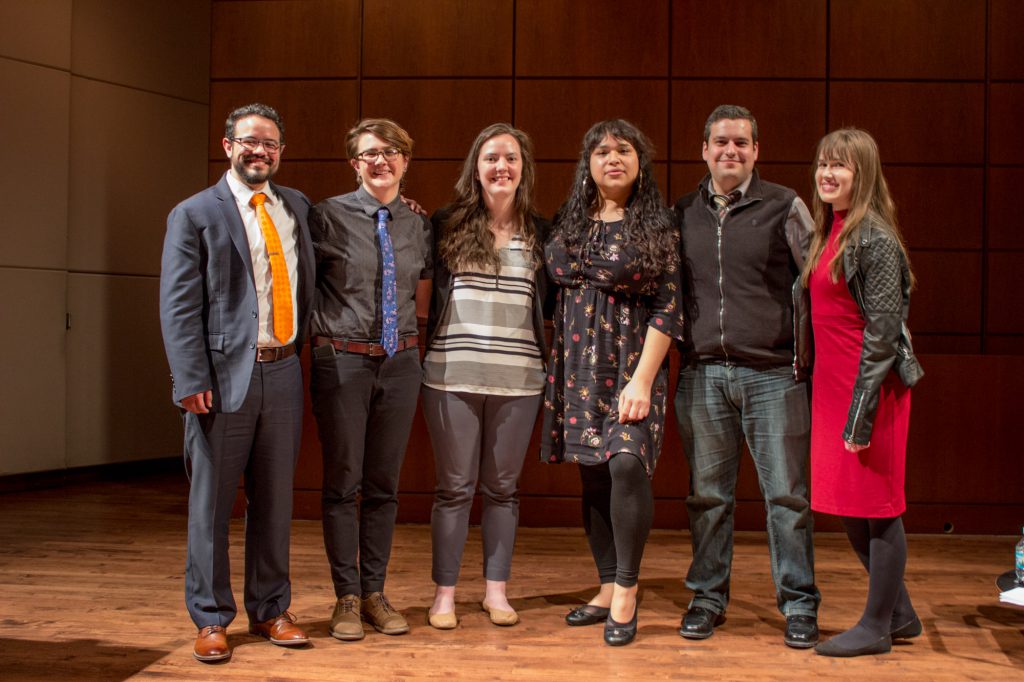 I knew I wanted to be involved with KJF because I needed summer funding for unpaid summer internships. Once I joined KJF, I also appreciated meeting other public interest students and contributing to the scholarship fund by volunteering. I am excited to co-chair the auction this year to raise more money for 1Ls and 2Ls.
I joined the EREP Journal to hone my editing skills while also learning more about employment law. I loved being a TA with Professor Bailey because I got to take her class again and meet many 1Ls right at the beginning of their legal careers. I hope I was able to offer them helpful guidance for both the class and their careers.
What contribution do you hope to make as a student leader?
I hope to make lasting, institutional change. Recently, Lambdas worked with the administration to create gender neutral bathrooms. It was a significant step in the right direction to help make all students comfortable on campus, no matter their gender.
I also generally hope to contribute to strengthening various communities on campus, whether it's the LGBTQ community, the public interest one, or something else. I have appreciated meeting other students through our shared passions.
---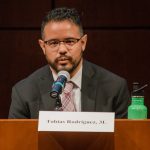 Career Advice for New Students
On Wednesday, August 22nd, during our 2018 Orientation, a panel of current students shared their experiences and career advice with the incoming students.
---
Beyond Law School
What are some skills or interests people might not guess about you?
I foster cats! I was connected to the Friends of Chicago Animal Care and Control through an attorney at an internship, and so far I have helped four cats find their furever homes.
Also, if you ever see me with earbuds in, I am most definitely listening to a podcast. That's where I get most of my in-depth news and some entertainment from. A few of my favorites:
What do you do to relax outside of school?
I started doing Crossfit at PXM Crossfit my 1L spring, and that has been a great way to escape the mental stress of law school. I also run—I completed my second Chicago Marathon my 1L fall. I also watch a ton of TV and get entirely too involved in pop culture.
What neighborhood do you live in? What do you like about it?
I live in Andersonville on the far North Side. I love how residential it is and how it has a lot of city amenities but is also far away from downtown (and school). It reminds me a lot of Windsor Terrace, where I lived in Brooklyn.
What is your favorite way to enjoy Chicago?
On my bike! Chicago's a little more bike friendly than NYC because of the Lakefront Trail, which is less than a mile from my apartment.