You're likely to find Logan Bierman on campus this summer, working with the C-K Law Group. In this interview, he shares how this hands-on experience has shaped his career path. He also discusses how his roles in student leadership have allowed him to create forums for in-depth discussions of current legal issues and to share his Jewish culture both on and off campus.
Student Profile
Class year: 2019
Division: Full-time Day
Hometown: Memphis, TN
Academic background: B.S. in public management and law at Indiana University Bloomington
Social media:  LinkedIn

What drew you to the legal profession & law school?
Early in college, I thought that I wanted to go into politics. My goals were to be a staffer on the Hill or to work for a special interest group. With that goal in mind, I joined IU's School of Public and Environmental Affairs (SPEA). Through SPEA, I was required to take a few legal courses. I found myself drawn toward these courses more than toward others, so I ran with that feeling. I signed up for more than the required legal courses and loved the subject matter.
When I graduated, I still planned on going into politics, but when none of the job openings caught my eye, I decided that I should run with my more recent passion and apply to law school. I believe this was the best decision I have ever made. I have truly fallen in love with the legal profession and have found myself able to be more successful in my legal education than ever before.
Academics & Practical Experience
Do you have a favorite professor or class that has confirmed or changed your goals in coming to Chicago-Kent? If so, how?
Clinical Professor Dan Coyne has definitely changed my goals. In my third semester of school, I began working with Professor Coyne in his Criminal Defense Clinic. Coming into law school, I always knew that I wanted to go into litigation, but I never really saw myself pursuing criminal law. Through working in the clinic and getting hands-on experience in the criminal law field, I have developed a passion for it, and it has completely changed my path through school.
Are you focusing your studies on a particular area of law or pursuing a certificate? If so, what?
I joined the Litigation and Alternative Dispute Resolution (LADR) Certificate Program in my second semester, but since working with Professor Coyne, I have also joined the Criminal Litigation Certificate Program. Additionally, all classes that I am enrolled in, and plan to enroll in, are directed towards my goal of going into the criminal law field.
Student Leadership
What made you want to get involved in these roles?
I always wanted to be a leader on campus, but I have never believed in doing things just to build a resume. I wanted to get involved with organizations that I believed in and could use to provide a benefit to the Chicago-Kent community.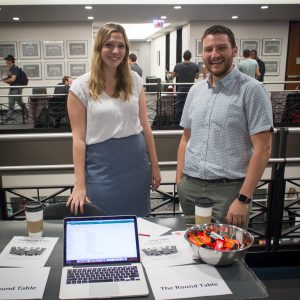 The Round Table is a new organization at Chicago-Kent. The founding president, Samantha Ruben, contacted me about starting this new organization. The premise was that we wanted to form an organization that would hold events that are reactive to the legal issues that come up throughout the year.
Our first panel was "Freedom of Speech in the Era of Trump." The event focused on the NFL players' demonstrations during the National Anthem, and the public and political reactions to them. We had panelists from both sides of the aisle, experts on the First Amendment, and attorneys who represent the NFL players.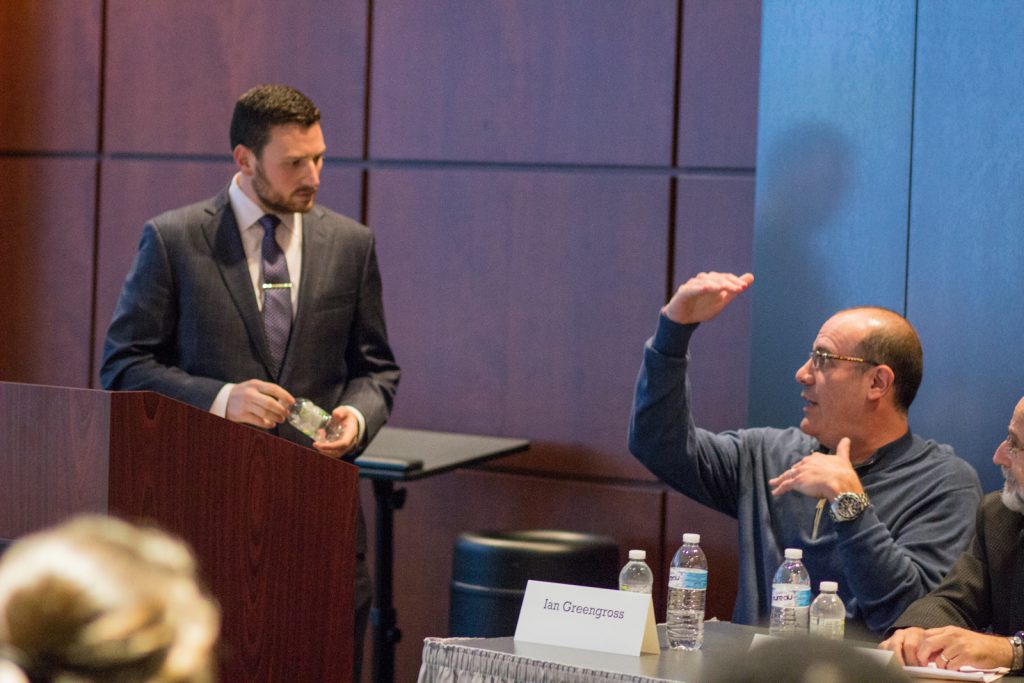 Our second event, also featuring panelists of differing political views and experts on the Constitution, focused on gun control. In Spring 2018, we hosted events focused on reproductive rights through the lens of the Supreme Court Case NIFLA v. Becerra, and gentrification in Chicago and throughout the country.
I joined Decalogue for two reasons. First, I wanted to help strengthen and improve the Chicago-Kent Jewish community; it is something that I did during undergrad and wanted to continue here at Chicago-Kent. Second, I wanted to have a platform through which I could educate the greater Chicago-Kent community about the Jewish religion and culture as well as issues facing Jewish people in the United States and around the world.
The Decalogue Society of Lawyers is the Jewish Bar Association of Chicago. I was granted the privilege of joining the board of directors after volunteering with Decalogue at some of their events. My involvement has allowed me to connect and associate with lawyers of all ages throughout the Chicagoland area.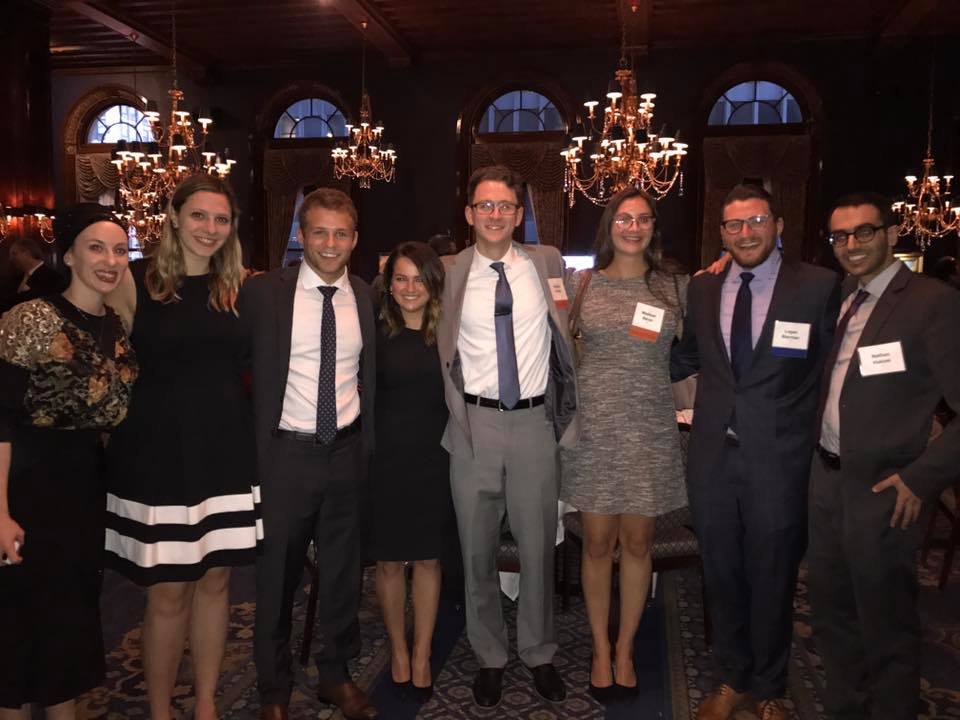 On June 27, Logan was honored with the Decalogue Society of Lawyers' Law Student Award at the 84th Annual Installation & Awards dinner:
What contribution do you hope to make as a student leader?
My ultimate goal would be to make the entire Chicago-Kent community a better place, but I think that if I could get just one individual to walk away from a meeting or event with a new perspective, that would be a huge success on its own.
Beyond Law School
What neighborhood do you live in? What do you like about it?
I just moved to West Loop at the beginning of May. I really love the neighborhood. We're really close to downtown without it feeling like we're right in the middle of the city. The area has a very suburban feel; everyone around is very friendly.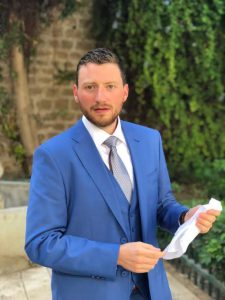 There are so many amazing restaurants and bars within walking distance. I am slowly trying to cross them off my list. In addition to that, it is only a 10-minute walk to Chicago-Kent, which is really convenient considering I am working in the building this summer.
What is your favorite way to enjoy Chicago?
Chicago has 51 different registered neighborhoods. Each one has its own character and feeling. My favorite way to enjoy the city is to go out and explore a new neighborhood.
There are hundreds of guides to the different neighborhoods that tell you the highlights that you should hit, but my favorite way to explore is to plan one or two things to do and then just spend hours walking around and exploring.