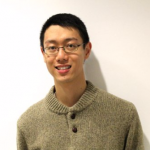 By Raymond Fang
On November 24, 2017, Yale Law School's Privacy Lab announced the results of their study of 25 common trackers hidden in Google Play apps. The study, conducted in partnership with Exodus Privacy, a French non-profit digital privacy research group, examined over 300 Android apps to analyze the apps' permissions, trackers, and transmissions. Exodus Privacy built the software to extract the apps' permissions, trackers, and transmissions from the apps, and Yale's Privacy Lab studied the results. The authors found that more than 75% of the apps they studied installed trackers on the user's device, primarily for the purposes of "targeted advertising, behavioral analytics, and location tracking." Yale's Privacy Lab has made the 25 studied tracker profiles available online, and Exodus Privacy has made the code for their free, open-source privacy auditing software available online as well
The Exodus Privacy platform currently lacks an accessible user interface, so the average person cannot use the program to test apps of their choosing. Though the Exodus Privacy website does contain a video tutorial of how to "Try it [Exodus Privacy] at home," the video tutorial requires the user to write code on an unknown platform (possibly using the code available on Github) to run the privacy auditing software, which requires some knowledge of computer science. Instead, the average person must rely on the reports generated on Exodus Privacy's website. Exodus Privacy's software automatically crawls through Google Play to update tracker and permission data for all the apps in its database, and is constantly adding more apps.
As of December 4, 2017, the Exodus Privacy website has generated reports on 511 apps. These reports yield interesting information about how some very popular apps track your personal information for advertising purposes. Snapchat (500,000,000+ downloads), for example, contains an advertising tracker from data aggregator company DoubleClick. Spotify Music (100,000,000+ downloads) contains advertising trackers from DoubleClick, Flurry, and ComScore. Though it's hard to tell exactly what data about your social media usage and music preferences these trackers are collecting from Exodus Privacy's reports, which just say the trackers collect "data about you or your usages," DoubleClick's privacy policy states that it collects "your web request, IP address, browser type, browser language, the date and time of your request, and one or more cookies that may uniquely identify your browser," "your device model, browser type, or sensors in your device like the accelerometer," and "precise location from your mobile device." If cookies are not available, as on mobile devices, the privacy policy states that Doubleclick will use "technologies that perform similar functions to cookies," tracking what you look at and for how long. Obviously, you may want to keep some of this information private for various reasons; however, the widespread use of these advertising trackers in Android apps means that this data related to your social media content and music preferences can easily be sold to advertisers and exposed.
Beyond the tracking done on social media and music apps, Exodus Privacy's reports show that some health and dating apps also collect and sell your intimate and personal data. Spot On Period, Birth Control, & Cycle Tracker (100,000+ downloads), Planned Parenthood's sexual and reproductive health app, contains advertising trackers from AppsFlyer, Flurry and DoubleClick. If you were pregnant, trying to conceive, or even just sexually active, data aggregator companies could conceivably sell that information to advertisers, who may then send you related advertisements. If someone was borrowing your computer or looking over your shoulder, they may be able to see the ads and figure out you were pregnant, trying to conceive, or sexually active. Such accidental exposure could cause you emotional harm if you were not ready or willing to share that private information with others. Grindr (10,000,000+ downloads), the popular dating app for gay and bisexual men, has advertising trackers from DoubleClick and Mopub. If advertisements about your sexuality started popping up whenever you used the Internet, they may accidentally reveal your sexuality before you are ready to tell certain people, which may cause a lot of emotional distress.
There is clearly cause for concern when it comes to Android apps' tracking and selling your personal information. Unfortunately, selling user data to advertisers is a very lucrative and reliable way for tech companies to monetize their services and turn a profit, so it's hard to envision an alternative system where all of your personal data would be protected from commodification. However difficult it may now be to imagine a world where your privacy is adequately protected in the digital space, it will be up to privacy-conscious consumers, researchers, scholars, lawyers, and policymakers to make that world a reality.
Raymond Fang, who has a B.A. in Anthropology and the History, Philosophy, & Social Studies of Science and Medicine from the University of Chicago, is a member of the ISLAT team.