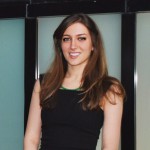 By Nadia Daneshvar
Salary. Health insurance. Long-term disability insurance. Flex benefits. 401(k)…and "baby insurance"? With the advent of egg freezing, women can have children practically whenever they want and with whomever they want, by simply having their viable eggs frozen while they're still young. Imagine if your employer decided to cover the cost of preserving some of your eggs for you as a part of its benefits package. Some law firms are doing just that for their female employees. Testing, monitoring, and retrieval of eggs can cost anywhere from $6,500 to $12,850, and annual storage fees of retrieved eggs are typically between $400 and $600. But the costs don't stop there. When a woman decides she is ready to use her eggs, they must be thawed, fertilized, and transferred to a woman's uterus, which costs anywhere from $4,500 to $7,000. At Specialists in Reproductive Medicine and Surgery, a woman could pay a total of $21,558 if the eggs are stored for only one year. These procedures are rarely covered by health insurance and vary from clinic to clinic, making employer-covered egg freezing a financially enticing option for many women. After all, one-fifth of American women between ages 40 and 44 do not have children, among whom half regret their status wishing they had children. Egg freezing is thought to offer the option to younger women to avoid such future regrets.
In her article in The Wall Street Journal, Sarah Richards claims that egg freezing can mitigate the setbacks of colossal relationship mistakes that leave women partnerless in their prime childbearing years, citing stories of women who think they met the man of their dreams, only to find he was not on the same page in terms of starting a family. Richards, who had her eggs frozen in her thirties, reported that the procedure gave her confidence and pride: "I can have kids whenever I want. It feels so nice not to have to rush relationships," with the understanding that "no matter what happens in women's lives—divorce, layoffs, illness, ambivalence—egg freezing can come to the rescue." Egg quality is actually the highest at younger ages, and gradually decreases as females get older. Richards contends that egg freezing allows some women to gain a certain "readiness" needed to become good mothers. It makes women feel as though they have more control over their dating lives, which allows time for sometimes needed personal growth and self-actualization, which likely leads to better mothering.
But it's hard not to be cynical about employers' policies covering egg freezing. Is egg freezing really "the most powerful gender equalizer of all" as Richards suggests? Or does it reinforce the lack of workplace accommodations for pregnant or child-rearing female employees? If egg freezing becomes the norm, it could gradually become a widespread expectation in the workplace, forcing women to choose egg freezing if they want to remain viable and competitive candidates for jobs. There could be a substantial increase in the number of women choosing to postpone motherhood, which will increase the number of high-risk pregnancies due to advanced maternal ages. Further, another relevant question is, "how old is too old" to be a mother. Firms offering to cover the significant financial costs of egg freezing are likely doing so for their own interests, rather than to empower their female employees. In the employment context, I think coverage of egg freezing sends a clear message to women that the firm thinks working for them and simultaneously having children is a bad idea, and that they strongly prefer having the undivided attention of their employees. Many women feel that they have to sacrifice their prime childbearing years if they want to move up ranks in the firm. But should employers be placing this kind of pressure on women? Should women have to choose between having kids and being "successful" in the career realm?
The U.S. workplace has been and still is ridden with inequality. Women still struggle to compete with males in typically male-dominated work environments, and the rigidity of the workplace does nothing to help. A major socio-political implication of social egg freezing is that it allows society to continue to ignore the very issues that cause women to delay childbearing (i.e., the lack of societal support for working mothers). Indeed, when looking at the bigger picture, it starts to become clear that employer covered egg freezing is not the only way firms can support female employees who want to become mothers, and that the larger issue at play is actually the inflexibility of the U.S. workplace. As one lawyer deftly points out: "Wouldn't a far better firm benefit be enhanced child care services? That would benefit men and women, young associates and aging partners, pretty much everybody who wants to have children." More flexible work hours, the ability to take leave without financial penalties, and affordable childcare are just some of the ways employers can help women enter and remain in the workforce, while creating and supporting healthy families.
Nadia Daneshvar is a Research Assistant at the IIT Chicago-Kent Center for Diabetes Research and Policy. She will graduate with a Masters in Public Health with a concentration in policy and administration from the University of Illinois at Chicago this spring.