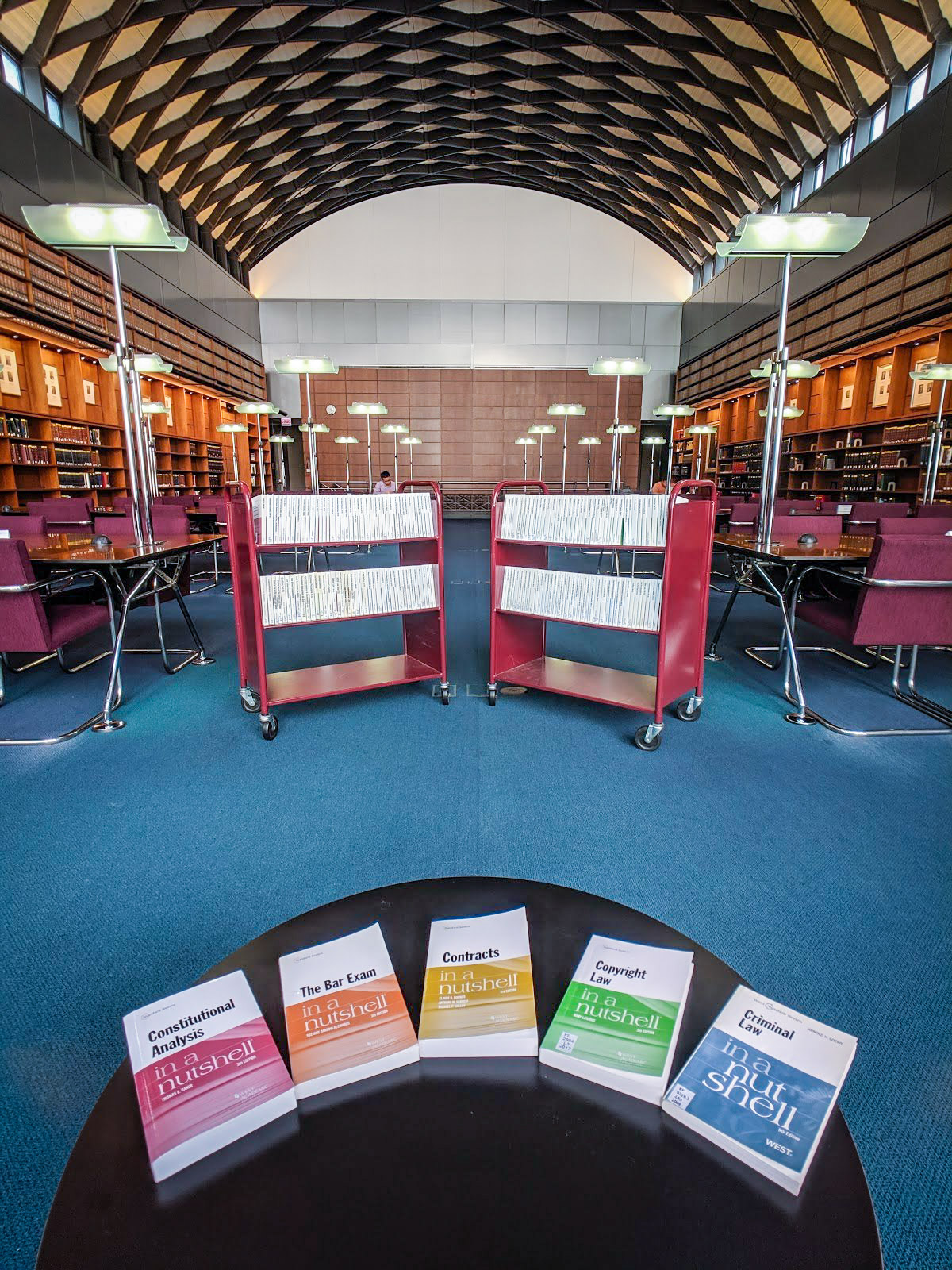 The Law Library is working with legal publishers as they temporarily remove paywalls and open access to various subscription services during the Covid-19 pandemic. We hope that these services can help you as you finish your semester in an online environment. Below we provide information about both current subscriptions and new temporary access options.
See also: Library Resources During Covid-19
West Academic Study Aids (WASA)
As a reminder, the Law Library subscribes to West Academic Study Aids (WASA) offering online access to hundreds of study aids, treatises, and audio lectures to help you succeed in law school.
Access WASA through the Library's database list. To download study aids, you must create an account.
1) To create an account, please visit subscription.westacademic.com.  You must use your Chicago-Kent Law email address when creating an account.
2) Select West Academic Study Aids from the Library's A-Z database list on our website. When off-campus, you will log in using your myIIT username and password:
3) Download the West Academic Library app for iOS, Android, or Windows or Mac desktop to read these books offline and add your personal annotations.
For more info, see our blog post on WASA.
West Academic Assessment Quizzes (temporary access – spring semester) 
Chicago-Kent students now have temporary access to a new tool, self-assessment Quizzes covering over twenty different subjects. Quiz questions keyed to Foundation Press, University Casebook series or generically by topic. Use same personal login as for West Academic Study Aids (WASA). If you do not have a login for WASA, create an account at subscription.westacademic.com.
Go to West Academic e-Products. Sign in and click on the large "Q". Select your subject. Check for a quiz keyed to a casebook. If your casebook is not listed, you can select a generic quiz on the subject. To access a quiz, you will need to agree to West Academic's end user agreement.
Wolters Kluwer Online Study Aids (temporary access until June 30.)
Since you cannot come to the library to use print copies of Examples & Explanations or Glannon Guides, we can provide you with complimentary online access to Wolters Kluwer Study Aids until June 30, 2020. (Please note that a VitalSource account is for casebooks and separate from the study aids.)
Examples & Explanations: hypothetical questions with detailed explanations
Emanuel Law Outlines & CrunchTime series: help preparing outlines & testing with quiz & Q&A features.
Glannon Guides: explanations with hypotheticals and multiple choice
Casenote Legal Briefs: keyed to particular casebooks
In Other Words (Video or Audio): topics, explained in short videos or audio snippets
Login through the Wolters Kluwer Study Aids link on the Library's A-Z database. This is a trial database available until the end of the spring semester. You can read a book online. (Presently, users are experiencing intermittent issues downloading to mobile devices. We will update with more information as it becomes available.)
Chicago Daily Law Bulletin and Chicago Lawyer
Chicago Daily Law Bulletin & Chicago Lawyer have temporarily removed their paywalls to allow free access to content. Click on the links to access these publications.
Contact the reference librarians at refreq@kentlaw.iit.edu with your questions.