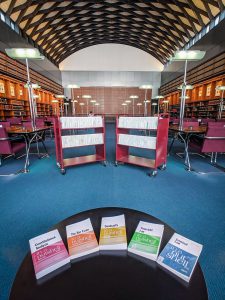 The Chicago-Kent Law Library now offers free electronic access to West Academic Study Aids (WASA). No need to come to the reading room or check out older editions to use Nutshells or Hornbooks now! You'll also find a wide range of new study aids available – see what's included below.
You can now access them on your computer or mobile device to supplement the work you are doing in your courses. In WASA, you can search across all their titles and add your own notes and highlighting while reading.
What's included:
Set up your personal account (see below) to use books & more at these links: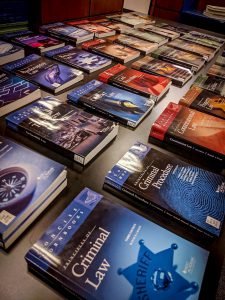 Want help outlining cases? Review the Black Letter Law series and Gilbert Law Summaries.
Need a topical overview? See the Nutshell series or Concise Hornbooks.
Want more analysis of a topic? Consult West Hornbooks or the Concept and Insights series.
Looking for tips on case briefing? Check High Court Case Summaries and Legalines.
Need Exam Review help? WASA offers flash cards, and the Acing and Exam Pro series.
Prefer audio lectures? Listen to the Law School Legends Audio or Sum & Substance Audio series.
You can also browse topic and find e-books on introductions to law school, bar exam prep, and career prep. Find study aids grouped for law students by class year on their website:
Personal Access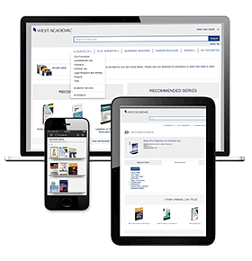 How can you access the study aids? To download study aids, you must create an account.
1) To create an account, please visit subscription.westacademic.com.  You must use your Chicago-Kent Law email address when creating an account.
2) Select West Academic Study Aids from the Library's A-Z database list on our website. When off-campus, you will log in using your myIIT username and password:
---
Offers easy online access to hundreds of study aids, treatises, and audio lectures to help you succeed in law school.
---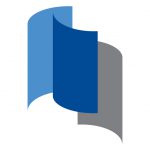 3) Download the West Academic Library app for iOS, Android, or Windows or Mac desktop to read these books offline and add your personal annatotations.
Stay tuned for updates about new content!