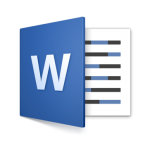 Need some help formatting your appellate brief?  Debbie Ginsberg is around during the day all this week – stop by or make an appointment for any questions you have.
Below, you'll find information about your template, our online guide, and help with Tables of Authorities.
The Brief Template
Your Legal Writing faculty has provided you a template to help you to complete your brief without needing to worry much about formatting.  The template's features include:
Basic styles for writing your content – no need to change font choice or size
Headings to organize your document – you don't need to add them yourself
Numbered headings to organize your argument – change or add new headings by using the argument styles.
Page numbers that are already Roman or Arabic, as needed
Table of contents – just "right click" to update it at any time.
Word for Law School Library Guide
Need assistance after hours or over the weekend? This online guide has information and videos to help you:
Handout for Table of Authorities
If your brief is written and your Table of Contents is in place, marking your citations for your Table of Authorities should be your last step (the numbering has already been taken care of in your template).  This  handout is designed to help you verify each step is working as planned (print directly from Google Drive here)
Check your Brief with PerfectIt
Need to run a last-minute check on your document to look for and fix hard-to-find errors, from abbreviations you forgot to define to basic BlueBook errors?  If you have a Windows computer, you can download a trial of PerfectIt here.  Mac users can try out the "beta" (pre-release) version here.