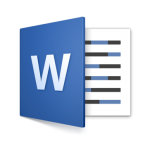 Need some help formatting your appellate brief?  Emily Barney and Debbie Ginsberg are around during the day on Thursday and Friday.
If you need help in the evenings or weekends, we've collected online materials – guides, videos, sample documents, and handouts – to help make formatting your brief in Word as straightforward as possible.
@edearmond I've been helping students w/ this a lot today on brief styles. esp. bad w/ Macs & no delete key, lots of undo (CtrlZ/CommandZ)

— EBarney (@EBarney) March 29, 2017
Word for Law School Library Guide
Need assistance after hours or over the weekend? This online guide has information and videos to help you:
Handout for Table of Authorities & Page Numbers
If your brief is written and you've styled it to create your Table of Contents, the last step is sorting out your page numbers for each section and marking your citations for your Table of Authority are usually the last steps.
This  handout is designed to help you verify each step is working as planned (print directly from Google Drive here)
PerfectIt
Need to run a last-minute check on your document to look for and fix hard-to-find errors, from abbreviations you forgot to define to basic BlueBook errors?  PerfectIt works only with Windows, but you can find it on the PCs in the lab in the Library.
If you have a Windows computer, you can download a trial here.