As another year winds to a close, now is a good time to reflect on our accomplishments in 2015.  After Chicago-Kent celebrated its 125th anniversary in 2013, 2015 was the year for our parent institution, Illinois Institute of Technology, to celebrate its own 125th birthday.
In honor of these impressive milestones, we have highlighted stories our Archivist Jona Whipple has shared from a wide array of Chicago-Kent leaders and alumni, known both for their service to the school and for their pursuits and accolades earned after leaving this institution.
Take a moment to look back at these stories from the last year and beyond: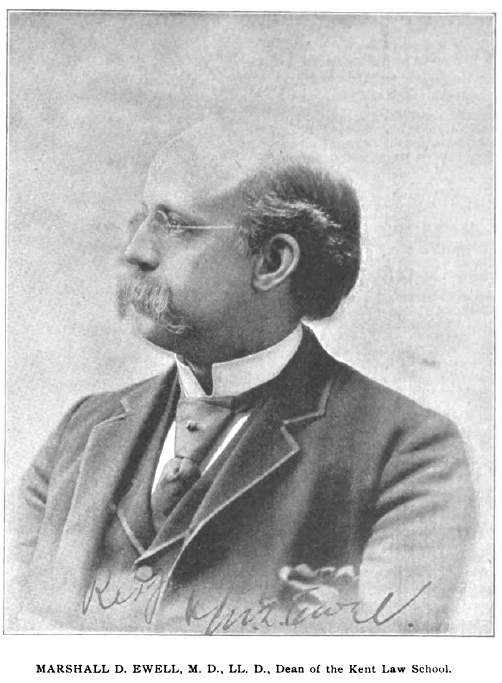 1897: Marshall Davis Ewell 
Marshall Davis Ewell was one of the pioneers of legal education in Chicago, and the first president and dean of Kent Law School, which would become Chicago-Kent College of Law after merging with the Chicago College of Law in 1900.
---
1900: Rex Beach
Rex (Ellingwood) Beach attended Chicago College of Law from 1896 to 1897 and Kent College of Law from 1899 to 1900. What did he do in the two years he took off from studying law? He mined for gold in the Yukon.
He went on to compete in the 1904 Summer Olympics, write travel stories, publish bestselling novels and have 14 of his novels turned into movies. Learn more about his many adventures and achievements:
---
1908: Bertha Bauer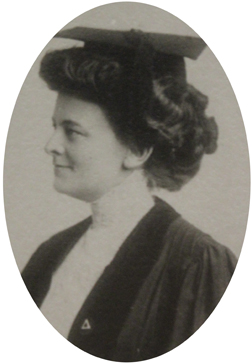 In 1906, Bertha Baur enrolled in night classes at Chicago-Kent so she could keep her position in the postmaster's office. By the time she graduated, she was the highest salaried woman employed by the federal government.
She was also known for speaking out for women's right to vote and running campaigns for mayor of Chicago and congress.
---
1916: Lowell Thomas
Lowell Thomas taught public speaking at Chicago-Kent from 1912-1914, then received his law degree in 1916. He also lead the way in journalism over a  long career that included print interviews, early documentary films, the first nightly radio news program, the first televised nightly news broadcast and the first ever remote battery-powered broadcasts.
Learn more about his global travels and work with everyone from Clarence Darrow to T.E. Lawrence (also known as Lawrence of Arabia) to the Dalai Lama:
---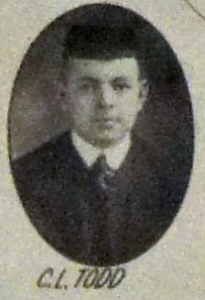 1920: Clyde Todd
Chicago-Kent alum Clyde Todd was one of the fortunate soldiers to return to some sense of normalcy after World War I. He wrote about his military service for the 1919 issue of The Transcript, you can find excerpts of his memories:
---
1924: Minna Schmidt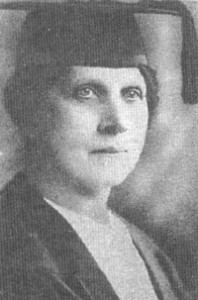 Minna Schmidt came to America in 1866 and graduated from Chicago-Kent Law in 1924 when she was 58. Her intriguing and unique life story included two Chicago World's Fairs and a career as an accomplished "costumologist," which lead to her role founding the College of Scientific Costuming
---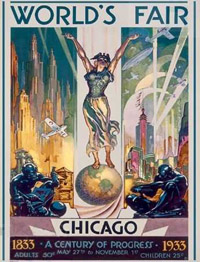 1933: Chicago World's Fair
You may have seen signs for the "Library of International Relations" around our building. Did you know this collection once had a role in the 1933 World's Fair's "Story Cove"?
Eloise ReQua, founder of the LIR, wanted to reach out to children to foster an international perspective on the world and what remains of this exhibit in our current collection:
---
To learn more about notable Chicago-Kent alumni, see the list of the school's 125 Alumni of Distinction, compiled in honor of Chicago-Kent's 125th anniversary in 2013.
Happy Holidays, everyone.  See you in 2016!