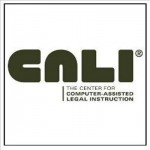 CALI, the Center for Computer Assisted Legal Instruction, may be best known to most law students for the CALI Awards given to the highest scoring student in each law school class or for their CALI lessons.
But they've also sponsored an annual Conference for Law School Computing Professionals since 1991, starting at Chicago-Kent and going on to become a national circulating annual conference that has been hosted by law schools across the U.S., sharing current trends in technology used in the classroom, legal research, and the legal profession.
This year the conference will be hosted by the University of Denver Sturm Law School in Colorado, but Chicago-Kent will still be well represented in the presentations we're giving.

Our staff will be keeping legal tech professionals, faculty, and librarians up to date on the A2J digital legal aid courses, new developments with Oyez project's Supreme Court content, as well as tools used for video management and setting up basic WordPress websites. The full schedule of content is https://calicon15.sched.org/
Want to follow along online?
On Twitter: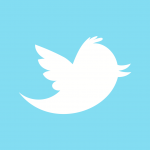 If you follow the conference hashtag on Twitter, you'll find attendees sharing their favorite quotes, link to resources, and keeping the conversation going throughout the weekend: #CaliCon15
Video Streaming (UPDATED!):
The conference sessions from Chicago-Kent staff have now been added to this post, if you'd like to review the content. You find the rest of the sessions on YouTube in the 2015 CALI Conference playlist or in the conference website link below.
We are going to stream all of the sessions this year using the law school's Panopto system. Links for the streams will be available on the conference website.

– conference organizers
Chicago-Kent Staff Presentations at CALIcon 2015
Presented by Alex Rabanal, Jessica Frank, and Carrie Hagan
Thursday, June 18 at 10:30am (11:30 am Central)
A2J Author creates guided interviews to walk self-represented litigants through a legal process. Students in these courses work with legal aid organizations or courts to provide meaningful legal assistance to those who cannot afford a private attorney or do not qualify for legal aid. As they create these digital self-help tools, student learn practice management skills and tech competencies vital in the legal job market.
---
Presented by Debbie Ginsberg, Electronic Resource Librarian
Thursday, June 18 at 10:30am (11:30am Central)
Using Panopto at Chicago-Kent has allowed our faculty to create short videos to introduce themselves, flip the classroom with pre-recorded lectures, provide feedback for students, and create audio recordings for classes where laptops were not allowed.

Debbie will cover the team that handled this project, with AV, IT, and the library working to introduce it to faculty and provide access to students.
---
14 Ways You Didn't Know you Could Use Oyez
Presented by Allie Bernstein and Matt Gruhn
Thursday, June 18 at 4pm (5pm Central)
Here's new Oyez, which we'll be previewing (and still very much under construction): http://beta.oyez.org

Allie and Matt will highlight interesting features available on Oyez, both old and new, and give listeners ideas for how to make the site work best for them.
---
Presented by Emily Barney, Technology Development & Training Librarian
Friday, June 19 at 1pm (2pm Central)
Offering the basics of getting started with WordPress as a new user or for a new site. I offer WordPress managed hosting for student organization and faculty or department sites at Chicago-Kent and want to share the basics with more CALI members to help them get started with this very flexible open-source platform.