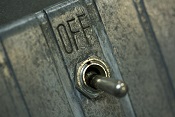 The shutdown of the federal government has confounded researchers looking for government information online. That confusion is understandable while some federal government websites are down, some are up but not being updated, and a few are operating normally.
This helpful guide prepared by the University of Wisconsin-Madison Libraries untangles that mess, and also points to some useful alternative sources that can help you track down the information you need. Some sources listed there aren't available without a University of Wisconsin login, but a notable exception is Social Explorer, which provides access to a large store of Census information currently unavailable from the shuttered census.gov. This subscription database is providing free, temporary logins until October 18.
If you don't see a workaround for the missing information you need, the research librarians will be happy to help you troubleshoot your problem.