On this day in 1987, President Ronald Reagan's nominee to the Supreme Court, Douglas H. Ginsburg, admitted to using marijuana while he was a student at Cornell University and as a professor at Harvard Law School. Ginsburg's admission would end his chance to occupy the seat that had opened when Justice Lewis Powell had announced his retirement the previous June.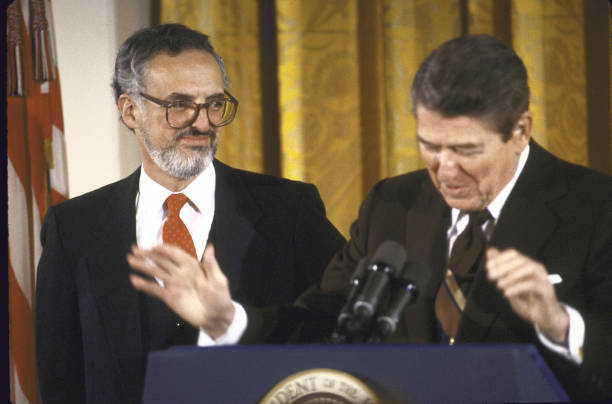 Ginsburg had been a Supreme Court nominee for just nine days. President Reagan nominated him after the Senate rejected Reagan's initial nominee for Powell's seat, Judge Robert H. Bork. At the time of his nomination, Ginsburg was a judge on the United States Court of Appeals for the District of Columbia Circuit.
Nina Totenberg of NPR first broke the news of Ginsburg's marijuana use. Several of the nominee's former colleagues from Harvard Law, where he taught from 1975 to 1983, disclosed to the press that they had witnessed Ginsburg smoking marijuana during his time on the faculty. Ginsburg admitted to the allegations later that day. "It was a mistake," he stated in a press conference, "and I regret it."
The revelation was especially controversial because of the Reagan Administration's aggressive "War on Drugs" campaign. When Reagan nominated Ginsburg, he presented him as someone who would be tough on crime. "No one has rights when criminals are allowed to prey on society," Reagan stated in announcing Ginsburg's nomination. "Judge Ginsburg understands that."
Just two days after Totenberg's revelation and the nominee's admission, Ginsburg withdrew his name from consideration. On November 11, President Reagan nominated Justice Anthony M. Kennedy, who received unanimous approval in the Senate on February 3, 1988.
This post was drafted by ISCOTUS Fellow Elisabeth Hieber and edited by ISCOTUS Fellow Bridget Flynn, both Chicago-Kent Class of 2019. It was overseen by ISCOTUS Co-Director Professor Christopher Schmidt.