On Friday September 25, Chicago-Kent hosted the sixth annual SCIPR (Supreme Court IP Review) conference, an event that brings together intellectual property practitioners, academics, jurists and students to review IP cases from SCOTUS's past term.
Conference Website: https://www.kentlaw.iit.edu/scipr
Welcome Remarks & Morning Session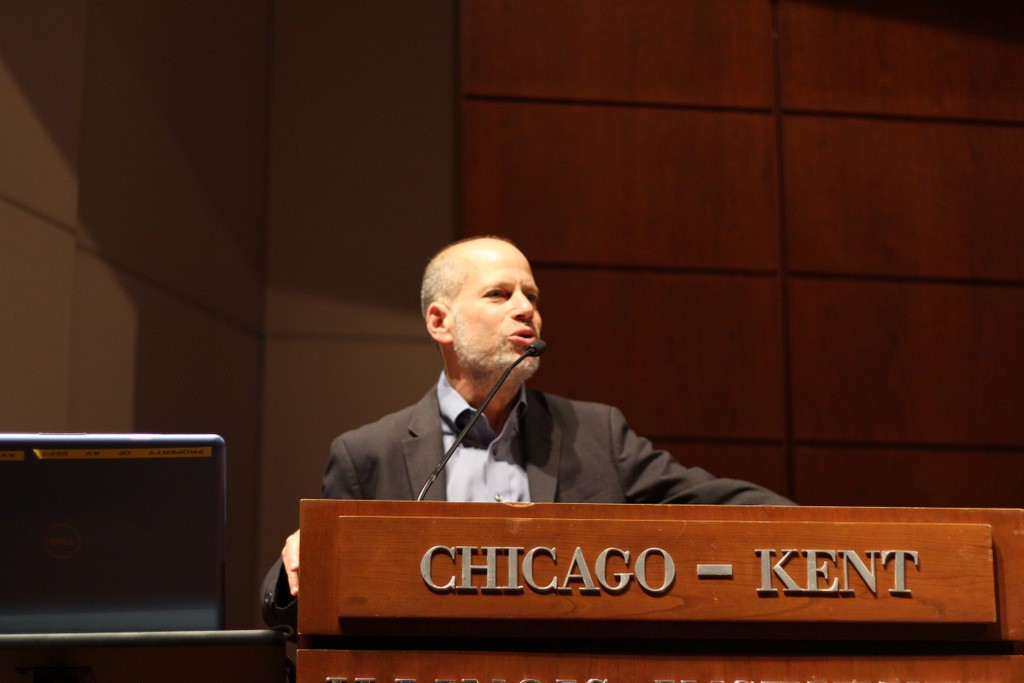 Chicago-Kent's Dean Harold J. Krent introduced the conference and gave the spotlight to Professor Edward Lee, who reflected on "the impact nine people can have on others" and the ways in which the Supreme Court could change the name "Alice" into something feared (referring to 2014's Alice Corp. v. CLS Bank Int'l case on patent-eligible subject matter). "We're trying to find this year's Alice," he said.
Trademark Panel
Moderator: Sydney R. Kokjohn (McDonnell Boehnen Hulbert & Berghoff LLP)
Panelists:
Case Summaries:
Hana Financial, Inc. v. Hana Bank
The jury, rather than a court, determines whether the use of an older trademark may be tacked to a newer one.
B&B Hardware, Inc. v. Hargis Industries, Inc.
So long as the other ordinary elements of issue preclusion are met, when the usages adjudicated by the Trademark Trial and Appeal Board are materially the same as those before a district court, issue preclusion should apply.
Related publications
Articles related to these cases by the moderator and panelists
Patent I Panel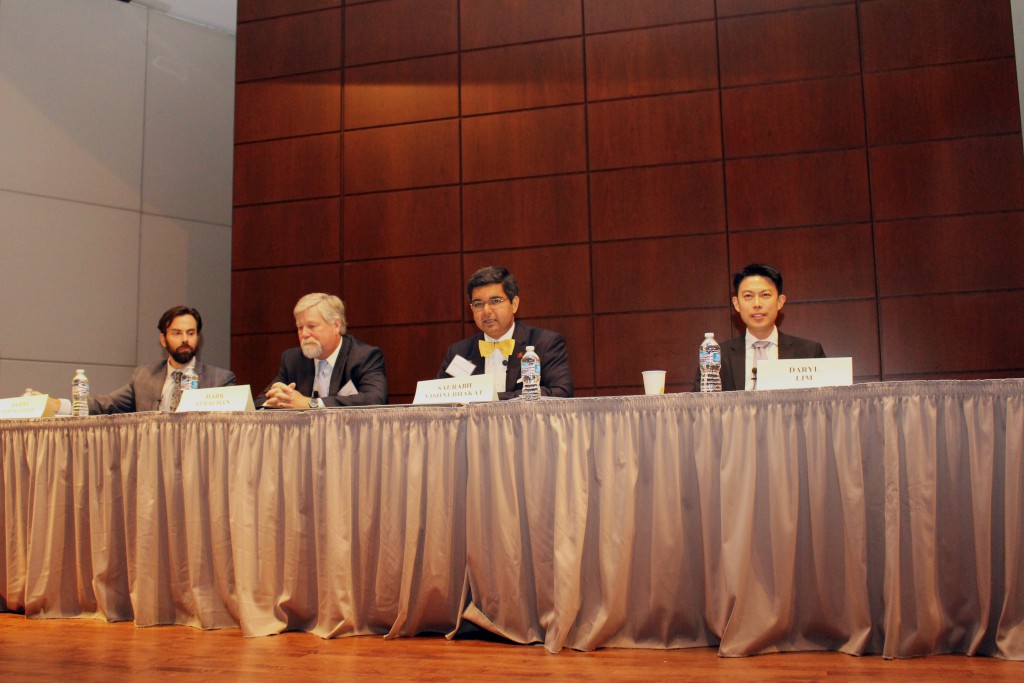 Moderator: Daniel S. Stringfield (Steptoe & Johnson LLP)
Panelists:
Mark D. Strachan

(Sayles

|

Werbner, counsel for Commil USA)

Prof.

Saurabh Vishnubhakat

(Texas A&M University School of Law)

Prof.

Daryl Lim

(John Marshall Law School, on

Brief

Amici Curiae

for Sixteen Intellectual Property Law Professors in Support of the Respondent

)
Case Summary:
Commil USA v. Cisco
A defendant's belief regarding patent validity is not a defense to an induced infringement claim.
Related publications
Patent II Panel
Moderator: Robert A. Surrette (McAndrews, Held & Malloy Ltd.)
Panelists:
Case Summary:
Teva Pharmaceuticals v. Sandoz
When reviewing a district court's resolution of subsidiary factual matters made in the course of its construction of a patent claim, the Federal Circuit must apply a "clear error," not a de novo, standard of review.
Related publications:
Keynote Address: "Censorship in the Guise of Authorship: Harmonizing Copyright and the First Amendment"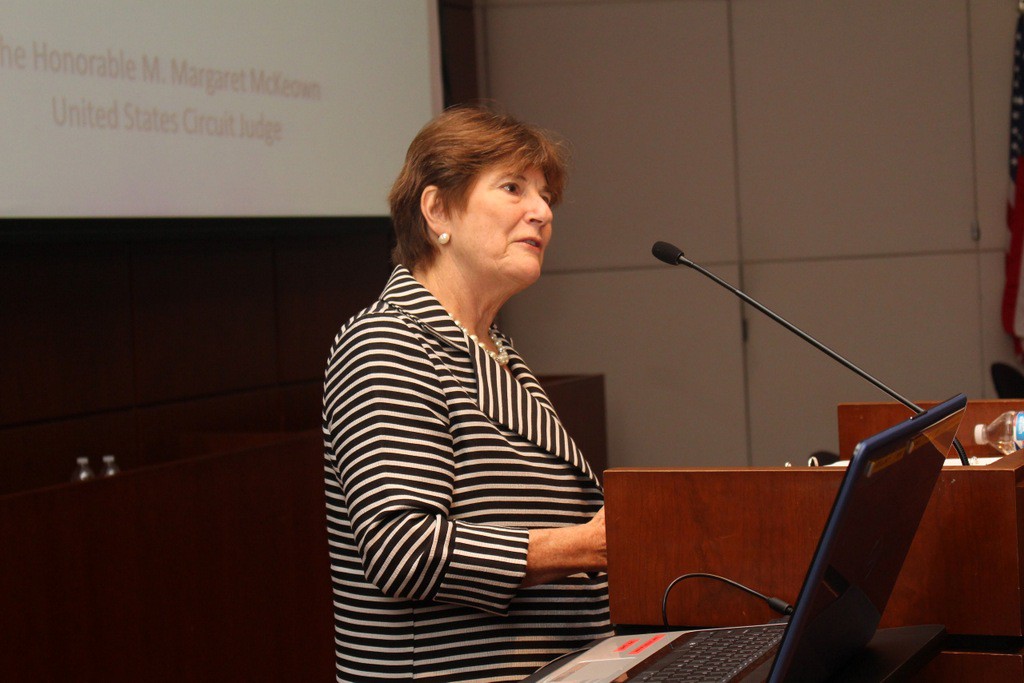 Introduced by: Emily Miao (McDonnell Boehnen Hulbert & Berghoff LLP)
Keynote Address by the Honorable M. Margaret McKeown (U.S. Court of Appeals for the Ninth Circuit).
The Hon. McKeown spoke on Copyright in the First Amendment–specifically copyright infringements that are considered "personal harms."
Patent III Panel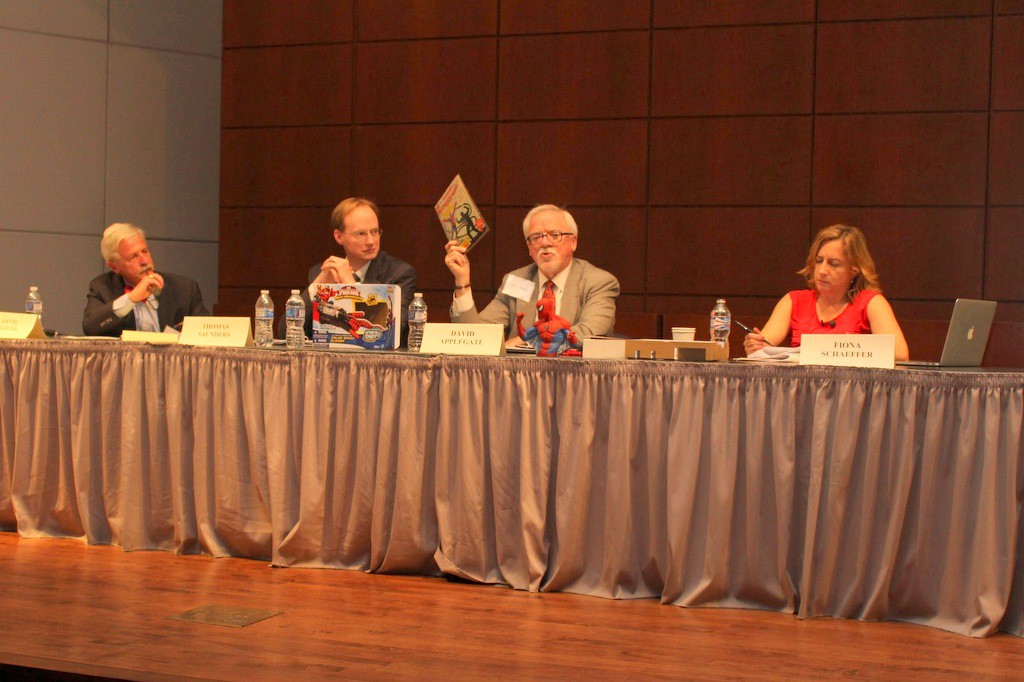 Moderator: David W.Clough (Morgan, Lewis & Bockius LLP)
Panelists:
Thomas G. Saunders

(WilmerHale, counsel for Marvel)

David L. Applegate

(Williams Montgomery & John, counsel for IPLAC as amicus curiae in support of neither party)

Fiona A. Schaeffer

(Milbank, Tweed, Hadley & McCloy LLP, counsel for the Association of the Bar of the City of New York as amicus curiae in support of neither party)
Case Summary:
Kimble v. Marvel Enterprises, Inc.
Declining to overrule Brulotte v. Thys Co., which held that "a patentee's use of a royalty agreement that projects beyond the expiration date of the patent is unlawful per se."
Related Publications
Supreme Court Analytics on the Past Term
In a brief intermission, Chicago-Kent's Prof. Edward Lee took the stage to analyze trends and alignments in the Supreme Court for the past term. Afterward, Prof. Daniel Katz (also Chicago-Kent) gave a brief overview of algorithms which can be used to predict future rulings.
Preview on the Upcoming Term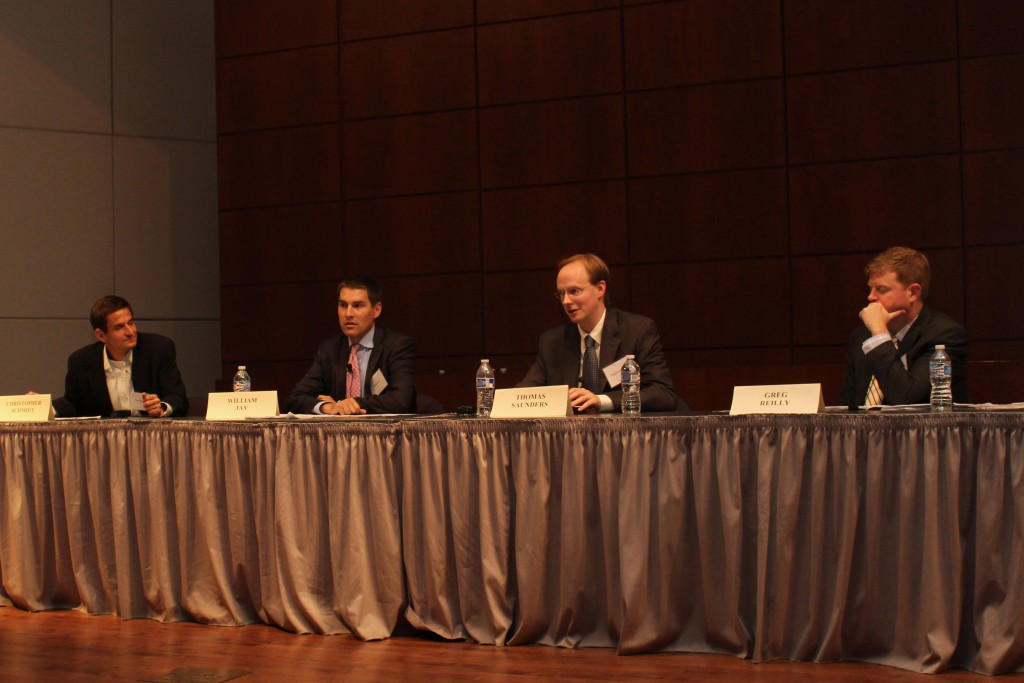 Moderator: Christopher Schmidt (Chicago-Kent College of Law)
Panelists:
Franchise Tax Board of California v. Hyatt

Dispute over tax on inventor's income
Whether Nevada may refuse to extend to sister States haled into Nevada courts the same immunities Nevada enjoys in those courts

Whether

Nevada v. Hall

, 440 U.S. 410 (1979), which permits a sovereign State to be haled into the courts of another State without its consent, should be overruled.
Google v. Oracle
Whether copyright protection extends to all elements of an original work of computer software, including a system or method of operation, that an author could have written in more than one way.
The panel also overviewed petitions to watch in the upcoming term.