Our American Constitution Society hosted Texas Senator Wendy Davis on April 10, 2018. She spoke about her experiences filibustering for reproductive rights in the Texas Senate, the impact of gerrymandering, and other ways she has been fighting for voting rights and increased access to our democracy.
She emphasized the need for empathy in the law and for lawmakers, sharing the story of the impact Earl Warren's role in the Japanese Internment camps had in his legal career and the Brown vs. Board of Education case. She encouraged students to look for opportunities to share their skills and experiences to increase civic participation and answered student questions after her talk.
Video:
View the full event on the Chicago-Kent ACS Facebook page here, or embedded below:
ACS Introduction:
On June 25, 2013, Wendy Davis became an overnight icon in the fight for women's reproductive freedom when she singlehandedly filibustered for 11 hours Senate Bill 5, a proposal that included a number of restrictions on women's access to reproductive care. Davis stood, in her now notorious pink sneakers, without food, water, a bathroom break, or leaning on a desk all the while staying on topic for 11 hours until she was cut short a mere 3 hours before the midnight deadline.
Senate Bill 5 was eventually passed, leading one newspaper commenter to write that "Wendy Davis won the battle, but Rick Perry won the war." However, Whole Woman's Health v. Hellerstedt proved that commentator wrong, and Wendy Davis right.
From a single mom at the age of 19 to an honors graduate of Harvard law to a Democratic State senator in Texas, a historically red state, to the first serious Democratic candidate for Governor of Texas in 2 decades, Wendy Davis is now a best-selling author and here to speak to all of us today about pushing through fear to make the positive change we want to see in this world and owning our power through those deeds.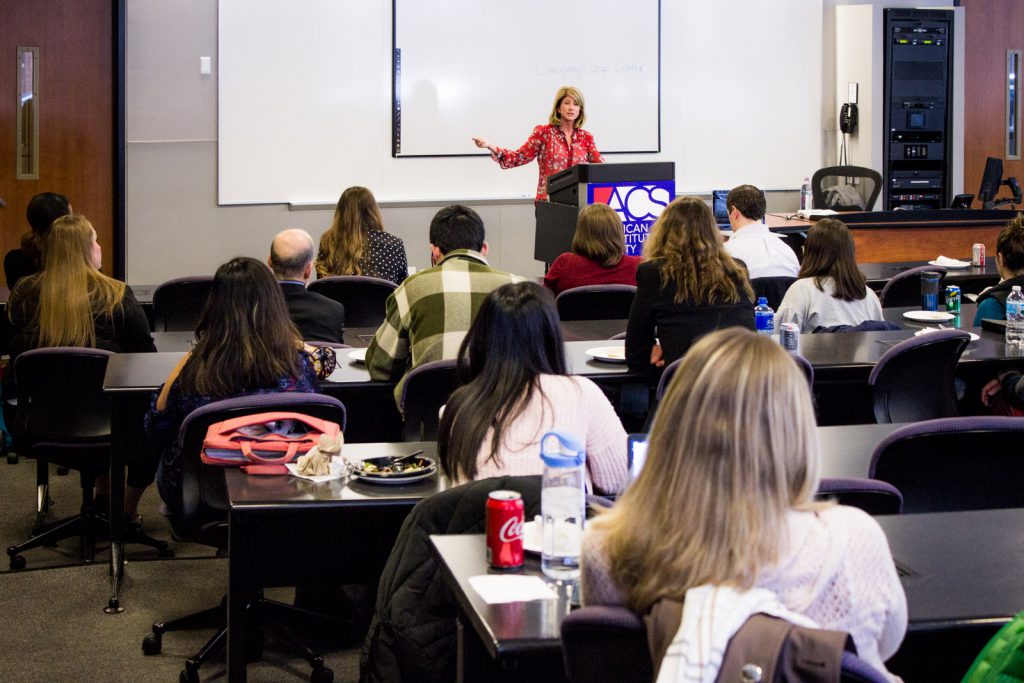 Event Photos: