Hey all!
Part 2 of the alfresco guide will focus on River West/West Loop.  This is especially important because Chicago-Kent is located in the West Loop.  Right now students are taking summer classes and judiciously studying for the bar exam, so a little summer sun within walking distance is just what the doctor ordered!
River West/West Loop
RM Champagne Salon:  Tucked back off a discrete alleyway just off restaurant row, RM Champagne is an intimate candle-lit space perfect for a first date or a night out with the girls.  As the name suggests, the restaurant focuses on champagne and champagne inspired cocktails, along with oysters and small plates.  Come for the ambiance, stay for the drinks and food.  Drinks aren't cheap, but I've never been disappointed in the quality.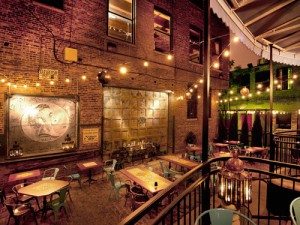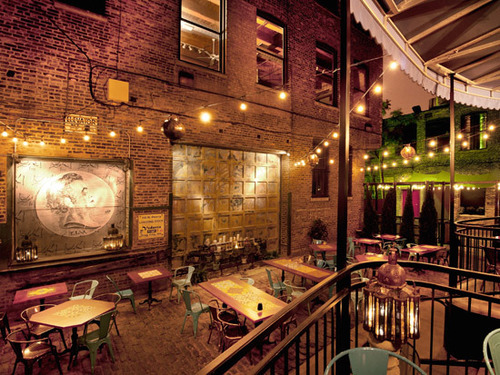 Parlor Pizza Bar:  Just down the block from RM Champagne Salon is Parlor Pizza Bar.  Parlor is a great place for dinner or brunch with a group of friends (great build-your-own-bloody mary bar).  It has a huge outdoor patio and a beer list to match.  The menu consists of a variety of Neapolitan-style pizzas along with typical appetizers and salads.  If you're looking for a laid back place to catch a game or people-watch, you found it.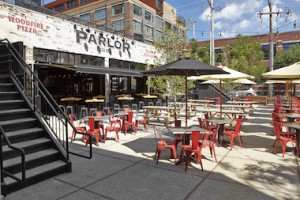 Piccolo Sogno:  One of the best Italian restaurants in the city with a gorgeous outdoor patio.  Piccolo Sogno, or "little dream" in Italian, opened its doors in 2008 and has no intention of slowing down anytime soon.  The parking lot is often full even on weeknights, and especially in the summer when the patio is open.  You come here for the complete package: food, service, and ambiance.
Twisted Spoke:  A whiskey and biker bar with an awesome beer list and some great burgers.  Where do I sign up?  Although people describe this eatery as a "biker bar", the crowd is much more diverse – everyone is welcome here.  Not only is this just a great bar, it also has a rooftop patio.  Hello summer nights.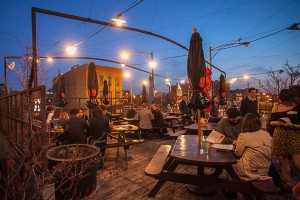 The Dawson:  A causal neighborhood eatery, The Dawson features bi-level indoor and outdoor spaces, American food, and classic cocktails.  The food is decent, but I would treat this more as a bar that just so happens to serve pretty good food.  For me, this place is a great happy hour destination to meet friends after work.  If you're in the area, The Dawson should definitely be on your radar.
Until next time – Emily