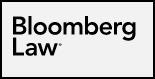 Can you access your Westlaw, Lexis, and Bloomberg accounts over the summer?  What about after graduation? The answer to both is yes, but with some restrictions for Westlaw and for graduates.  See below for more information.
Westlaw Access
Summer
You can use Thomson Reuters' products, including Westlaw and Practical Law, over the summer for non-commercial research.  You can turn to these resources to gain understanding and build confidence in your research skills, but you cannot use them in situations where you are billing a client.  Examples of permissible uses for your academic password include:
Summer coursework

Research assistant assignments

Law Review or Journal research

Moot Court research

Non-Profit work

Clinical work

Externship sponsored by the school
Graduates
Students will have 6 months of post-grad access.
Lexis Access
Summer
Law students will automatically have free unlimited use of Lexis this summer. No registration required, just sign in as usual and start researching.
Lexis offers on-demand Prepare to Practice Resources that include tips and Practice-Ready Certification. The Prepare to Practice program includes 3 modules and an exam to test your knowledge related to researching unfamiliar topics, litigation and transactional drafting, and legal analytics.
 See Lexis' program page for more information.
Graduates
Graduates are invited to continue using lexisnexis.com/LawSchool with their student ID for ongoing free use of Lexis, including all of the products and features available as a student, through December 31, 2020. All law grads have automatic extended access. No registration is required, there are no restrictions, and no limits on your research time.
When graduates sign in after July 5, they will see a Graduate Homepage. Graduates can choose between one of four features on the Graduate Homepage:
Extended access to Law360

Access to Lexis Practice Advisor

Lexis for Microsoft Office

One of 13 LexisNexis eBooks, such as Corbin on Contracts or Weinstein's Evidence Manual.
Additionally, the Graduate Homepage provides access to research resources, videos, career support, and breaking legal news.
See Lexis' Grad Access page for more information and about grad access for non-profit work. 
Bloomberg Law Access
Summer
Current students will have continued access to Bloomberg Law over the summer.  This access is automatic (no registration required) and is unlimited.
Bloomberg Law also allows students to use Bloomberg Law in their summer positions at law firms, etc. with no limit, as long as the employer does not mind that they use their personal BLAW accounts.
Graduates
Graduates will have continued access to Bloomberg Law for 6 months after graduation (through November 2020).  This access is automatic (no registration required) and is unlimited.
See the BNA Law Student Resources page for more information.
Questions?
If you have any questions regarding access to any of these services, please feel free to contact our account representatives: