Because you have spent the last several months studying, you may have forgotten how much fun there is to be had right here in Chicago, and some things are even free!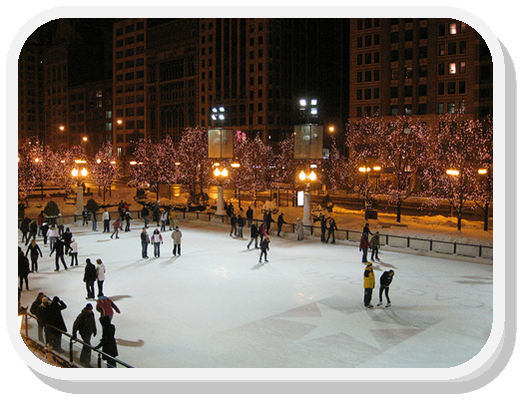 Attractions
Navy Pier Winter WonderFest—Winter festival on Navy Pier through January 11.  Includes mini golf, ice skating and the Toboggan Tunnel.  Tickets: $5 for admission and $25 for rides.
Millennium Park Ice Skating—Ice skate right in the heart of Chicago with a backdrop of the city's skyscrapers.  Free if you own your own ice skates—skate rentals are $12.
Free Fitness Week, Chicago Park District—January 2-11. Visit one of the 72 fitness centers located in Chicago parks and use equipment such as treadmills, cross trainers, stationary bikes, weights and more. Check out their website for information on group fitness.