---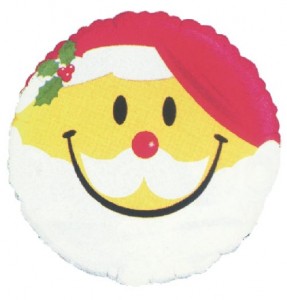 Economist Joel Waldfogel has posted an interesting piece on Slate discussing the economic irrationality of gift-giving.  In summary (and not attempting to do the argument justice), Waldfogel argues that the $50 someone might spend on a sweater for you would be better spent on themselves, because gift-givers have limited knowledge about others' preferences.  Between the giver and the receiver, the receiver is in a much better position to know what she wants and will enjoy.  He bases this conclusion on surveys that he has analyzed showing that people normally value the things they buy for themselves at or above what they pay for them, but they value the gifts they receive substantially less than was paid for them.  Thus, rather than giving your mother a gift this year (and certainly instead of a donation to the Human Fund), you should give her a card noting that you have spent the money on yourself instead because doing so increases net social welfare (NB Waldfogel doesn't suggest this.  He recommends cash, gift cards, or donations).
A couple of thoughts about Waldfogel's insight.  First, the gift valuation discrepancy that Waldfogel detects may have relatively little to do with preference satisfaction and a lot more to do with quasi-rational psychological phenomena.  Considerable research suggests that people are often poor predictors of their own hedonic experiences, leading them to make choices that don't in fact make them as happy as they thought (e.g., the sweater I'm wearing today.  I thought I would like it more than I do).  Additionally, other similarly situated people often provide a very good gauge of how well you are going to like something, even if they seem to be quite different from you.  While grandma's choice of tie might not be a winner, a colleague's wine, music, or book selection might be very successful (a point Waldfogel acknowledges).  And perhaps most importantly, there is good reason to think that the added value people ascribe to the things they purchase is the result of some combination of ownership effects and dissonance reduction.  People might (subconsciously) say to themselves, "I picked out that sweater.  I like myself an awful lot.  Therefore, I must like that sweater an awful lot, too."  Moreover, having spent $50 on the sweater, they are motivated by a desire to reduce cognitive dissonance and claim that they do in fact value it that much, even if they would never pay that much for it again.
Second, I want to suggest that everyone think about how to give happiness-maximizing, non-adaptable gifts for the holidays this year.  So many of the things that we give and receive provide only transient joy – perhaps a little fun and surprise when unwrapping the gift, and then some rapidly decreasing enjoyment over the next several days and weeks.  I don't have kids, but I'd guess that the moment-by-moment happiness that children experience in the days after Christmas returns to pre-holiday levels pretty rapidly.  Having spent hundreds of dollars on your children, are they any happier on January 20th than they were on December 20th?  If not, what kinds of gifts can we give to others that will provide them with longer-lasting pleasure?  I imagine that these answers might be somewhat idiosyncratic.  I, for example, enjoy receiving cellar-worthy bottles of wine.  I feel like I get extended pleasure from thinking about drinking the wine for years, finally drinking the wine with the person who gave it to me, and then remembering drinking the wine in the following years.  Perhaps the least idiosyncratic answer is that we should give the gifts of fellowship, and society.  Spending time with family and friends in social settings receives among the highest happiness ratings, and overall social time is highly predictive of general life satisfaction.  So forget the fancy gifts and must-have toys.  Spend your holiday time with the people you care about.
Do you have other suggestions for non-adaptable holiday gifts?