Two Chicago-Kent faculty members were honored at the Student Bar Association awards ceremony on April 27: Prof. Adrian Walters was named SBA Professor of the Year, and Marsha Ross-Jackson, Assistant Dean for Student Professional Development, was named SBA Adjunct Professor of the Year. Read the nomination text for both awards below.
---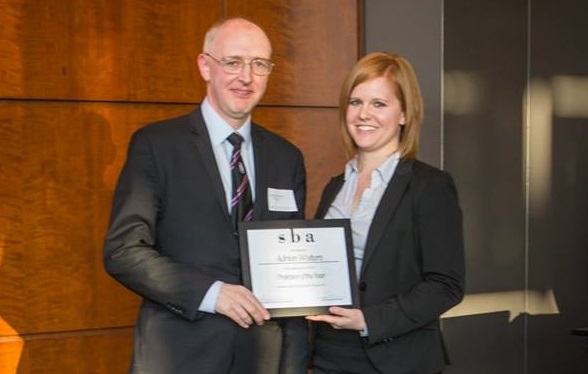 Nomination text: Prof. Adrian Walters is a brilliant man who cares deeply about not only the success of his students but also actually getting to know them. He had made an effort to memorize all of our names before our very first class with him. Professor Walters also regularly updates his blog about any type of Contracts or legal issue he is interested in at the moment and encouraged his students to read it when it pertained to their learning. He facilitated the learning process inside and outside of the classroom and kept Contracts as fun and interesting as it could possibly get.
---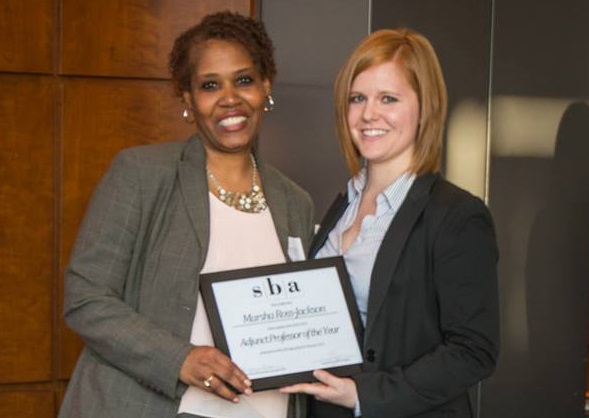 Nomination text: Dean Ross-Jackson has been instrumental in increasing diversity and inclusion at Chicago-Kent. Dean Ross-Jackson is the frontrunner for Chicago-Kent's diversity week and other diverse events on campus. In addition, she serves as Director of the Pre-Law Undergraduate Scholars Program and has been active in promoting Chicago-Kent to underrepresented high school students through DiscoverLaw, a program designed to give high school students a taste of the law school experience. Dean Ross-Jackson has been a tremendous role model, leader, and mentor at Chicago-Kent.