In March, Chicago-Kent's BLSA Vice President Alexis Halsell organized an event titled "Creating Change: The Importance of Social Justice Involvement" and invited four representatives from Black Lives Matter Chicago to share more about their movement's goals.
History of Black Lives Matter
Kofi Ademola gave some historical context for the Black Lives Matter movement, which was founded by Alicia Garza, Opal Tometi, and Patrisse Cullors. These three black queer women started the hashtag on social media in reaction to the verdict in the Trayvon Martin case.
The Black Lives Matter website helped build the movement when activists protesting the death of Michael Brown in Ferguson used it to start local chapters across the country.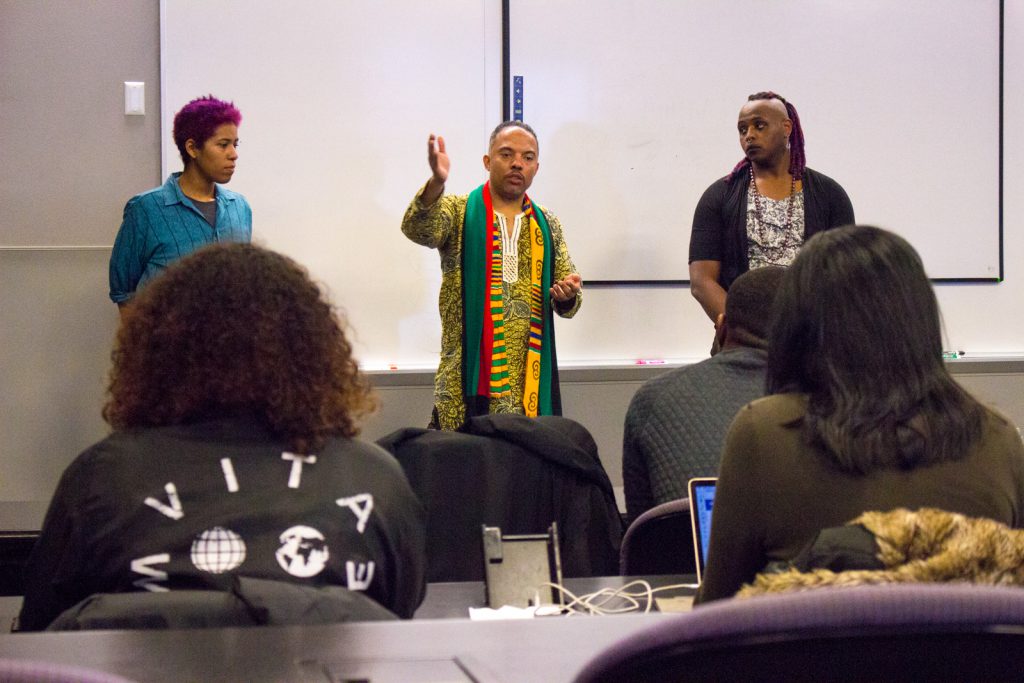 Criminal Justice Reform in Chicago
In Chicago, Kofi Ademola noted there had already been 20 police shootings in 5 years with no convictions, so the issue of police violence has always been central. He said the goal of Black Lives Matter Chicago is to decentralize power and to centralize marginalized voices and communities.
Black Lives Matter Chicago has been supported by the National Lawyers Guild local chapter serving as legal observers at protests and actions. As seen with the airport ban, more lawyers are organizing to create emergency response legal teams that can take action quickly. Continue reading "Recap: Black Lives Matter Chicago at Chicago-Kent"