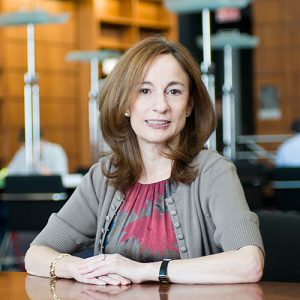 Professor Felice Batlan began writing her most recent article, Deja Vu and the Gendered Origins of the Practice of Immigration Law: The Immigrants' Protective League, 1907-1940, the day after President Trump's "travel ban" went into effect. After spending multiple days protesting at O'Hare airport, she began pondering the question of when the practice of immigration law began and who represented migrants before World War II, when "immigration law" became a recognized legal specialty.
Professor Batlan's article explores how Chicago's Immigrants' Protective League, founded in 1908 and always run by women, provided advice to tens of thousands of migrants and their families facing immigration problems before World War II. This occurred as Congress passed increasingly strict immigration laws in the 1920s and officials engaged in practices that could quickly change, requiring the women of the League to become experts at improvising law.
From the article:
A close and thick reading of the League's archival documents, manifests how the events of Donald Trump's immigration policies has a long and painful history. U.S. immigration law has consistently been cruel, inhumane, arbitrary, and capricious.  Told from the ground up, one dramatically sees how immigration laws and practices were (and still are) like quicksand — changing and unstable — consistently thwarting the legitimate expectations of migrants, at times, leaving people in a legal limbo and at other times, destroying lives. In response, the League and others participated in creating a grassroots legal practice which was continually improvised as it quickly responded to changing laws, rules, policies and customs, and the needs of those trying to immigrate.
We invite you to read Professor Batlan's entire article on the Law & History Review website.