Law School Application Process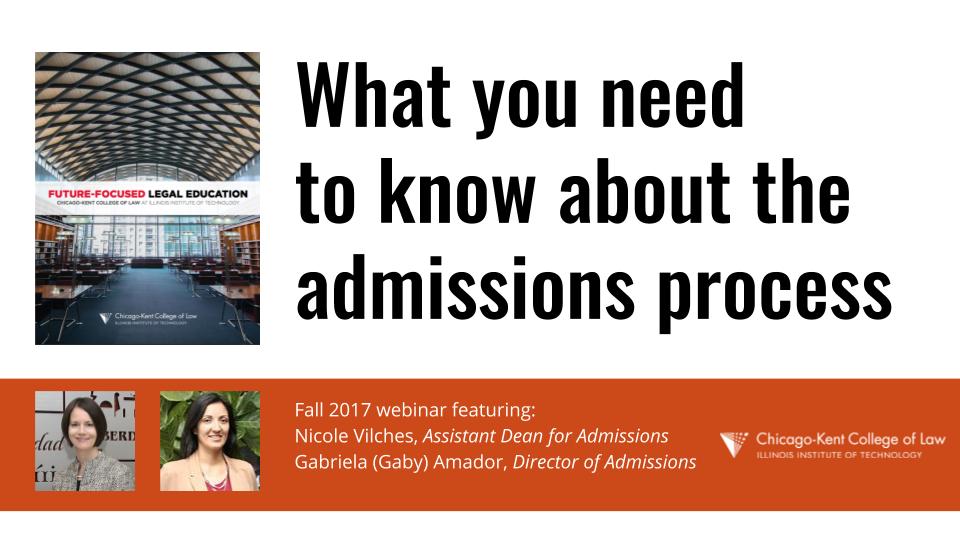 Date: Oct 04, 2017
Speakers : Gabriela Amador, Nicole Vilches
Join us for an overview of the law school application process. Here is what we will address:
The key components of a strong application
How to make your application stand out.
The Assistant Dean Nicole Vilches and Director of Admissions Gabriela Amador will give you an overview of the application process.  They will also give you the opportunity to ask questions of your own.
Webinar Recording
Watch Now – registration required